Best Productivity Apps To Achieve More in 2023
Updated on 11 May 2023 • 5 min read
In today's fast-paced world, productivity is key to success. Numerous tools and apps can help us manage our time, organize tasks and projects, and boost efficiency.
We listed the best productivity apps and tools to help you get more done in less time and improve overall productivity: from email management and collaboration tools to task and project management apps. These tools can make a big difference in your daily routine and help you achieve your goals whether you are a busy professional, a student, or a small business owner.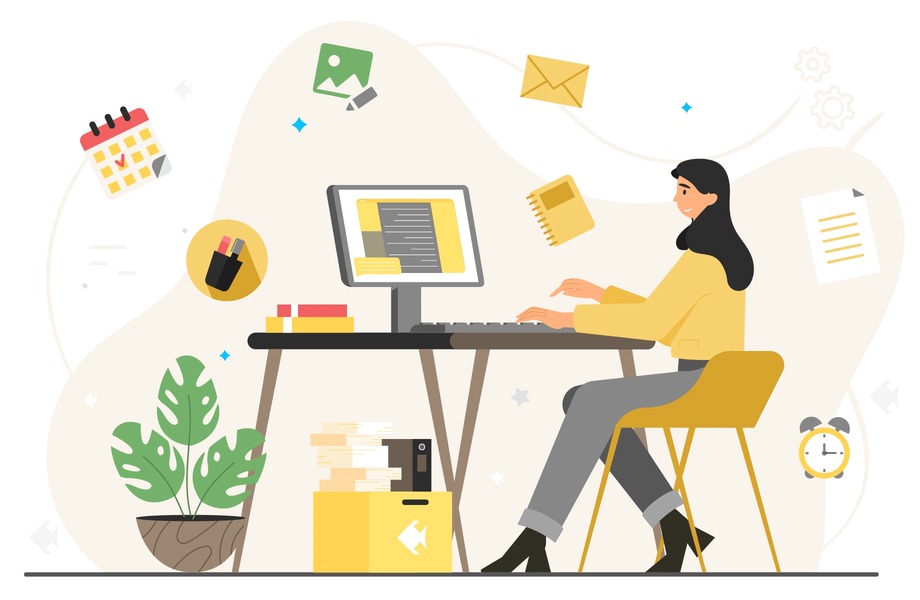 What Are Productivity Apps
Productivity apps are created to help users to manage time and tasks more efficiently. The apps can be used in different areas of life to cope with the workload and stay organized. We've distinguished four main types of productivity programs: task management software, time management tools, time tracking software and note-taking apps.
Task Management Apps such as Todoist
Using task management tools can streamline your workflow and significantly increase your productivity. You may check out our list of task management apps. Such tools often integrate with other services such as calendars, email, and document management tools.
Todoist
Todoist is a to-do list software that, as the name implies, enables users to simply set tasks and monitor them as they progress. It's an excellent tool for people who want to organize their personal and professional lives and increase their productivity because it's so simple to use. Todoist used to be more suited to meet people's demands. It recently added some wonderful capabilities such as drag and drop your tasks between days for quick rescheduling, easy text formatting, and resetting your sub-tasks.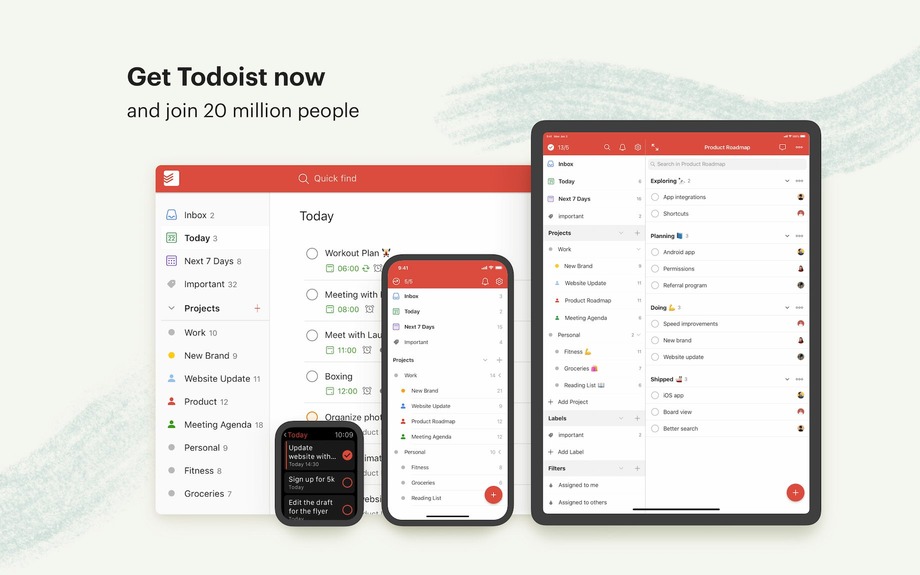 Amazing Marvin
Another helpful tool is Amazing Marvin an AI-powered task and project management app that helps teams stay organized and on track. It offers a range of features such as customizable task lists, automated reminders, and task dependencies. It is a fantastic option for planning daily productivity and combat procrastination due to the behavioral psychology approach and extensive feature list.
xTiles
An alternative to Todoist can be such an app as xTiles. This task and project management app is a visual organizer for anyone who needs to keep track of their projects, ideas, chores, and pretty much any other kind of job! For writers, bloggers, marketers, instructors, and students, it includes a variety of templates to try on. xTiles also offers advanced features such as task dependencies, collaboration tools, and automated reminders.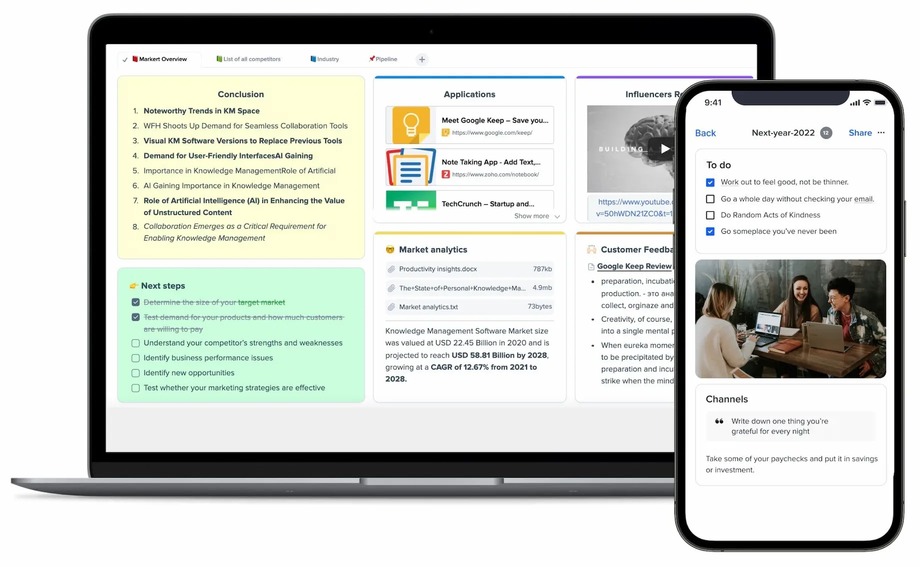 Quire
It is worth mentioning Quire, created specifically for teams, includes robust tools for documenting ideas, tracking progress, and engaging with team members. With multi-platform compatibility, kanban boards, tree lists, and timeline views all look great!
Collaboration Tools such as Loom
Collaboration software provide a range of features that can help you to streamline workflows and improve efficiency. Usually such apps offer file sharing, project management, and task-tracking capabilities, making them invaluable tools for remote teams and virtual meetings.
Loom
For instance, an innovative tool Loom will optimize communication with your team. With Loom, you can record video messages, screencasts, presentations, and share them with others via a link or embed them on a website or social media platform. This tool integrates with other popular tools such as Dropbox and Google Drive. Loom will make collaboration effective and clear whether you work in sales, education, marketing, etc.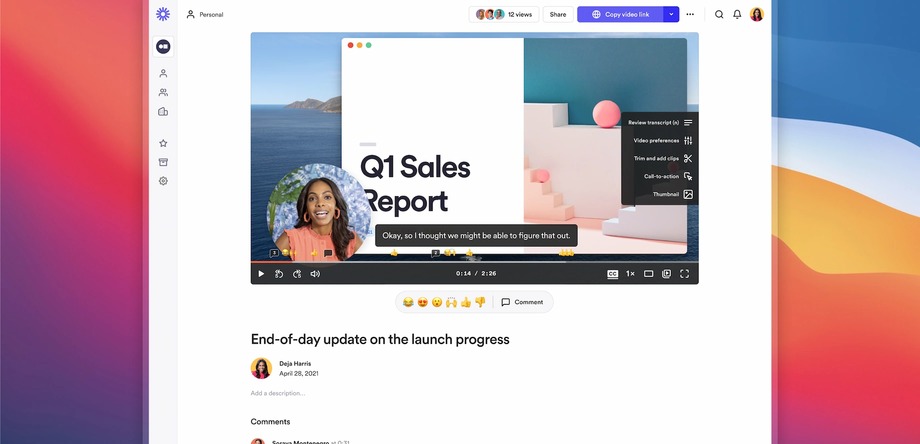 monday.com
To shape the workflow — use monday.com, a project management software aimed at boosting productivity and enabling seamless collaboration. This tool has a range of features: task management, time tracking, integration with numerous businesses, etc.
This productivity app offers to customize the whole workflow and fosters better collaboration with teams and departments. monday.com already provides tailor-driven services for different teams such as sales, marketing, product development, IT, PMO, and HR. It helps to enhance your efficiency and performance to make confident decisions.
Tactiq
Another one is Tactiq, a free online transcription tool that lets you easily save transcriptions from your online meetings, including Google Meet, Zoom, and MS Teams. Tactiq users can stay focused on what it is saying, knowing there is a complete record that accurately captures what is said in the meeting. You can also share files, record meetings, and discuss projects in real-time.
Furthermore, other choices include Slack, Trello, Zoom, and Microsoft Teams. Each of these apps offers different features, so users should consider their needs before selecting an app. For example, Slack is best suited for team collaboration and communication, while Trello is ideal for task management, whereas Zoom is best for video conferencing.
Email Management Apps like Spark
Email management apps are the best work apps for managing your emails in a more organized and efficient manner. They make it easy to keep track of important emails, categorize them, and quickly respond to them.
Spark
Our preferred inbox-zero tool is Spark. It is made with a ton of features so that you can manage your email and increase productivity easily. Its key features are intended to sharpen your focus and let you construct workflows that are specific to your requirements.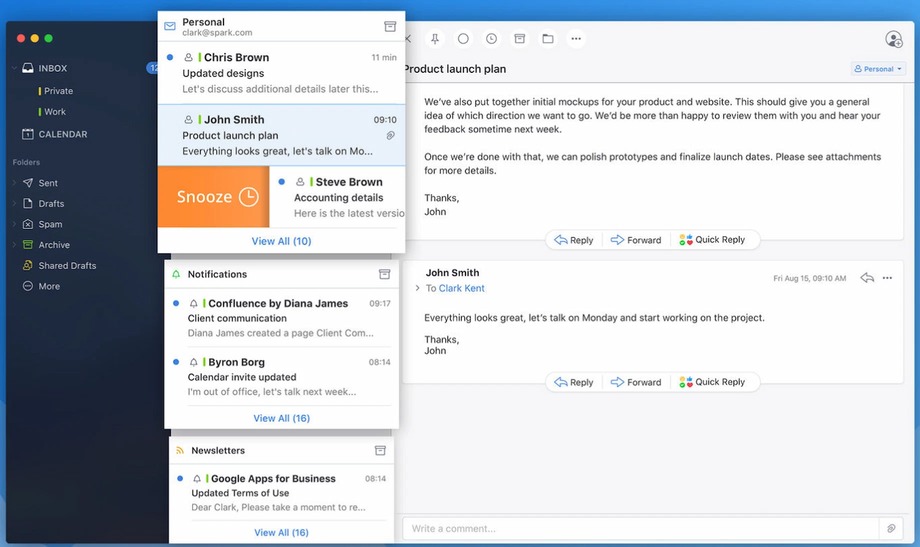 Checker Plus
Checker Plus is a Chrome extension tool. Its main feature is email previews allows you to quickly preview your emails without having to open them. Checker Plus helps you quickly find emails, and promptly respond to emails with a quick response option. The extension also adds an email counter to your toolbar and provides "Mark as read" and "Delete" features without opening the email client.
There are also other alternatives, such as Mailbird, Airmail, and Postbox. These apps all have robust features and can help you manage your emails in a more organized and efficient manner.
Image Editing Tools As Remove.bg
Image editing tools are powerful and versatile software solutions that help users quickly and easily remove backgrounds from images. You can save time and effort by providing a range of options for quickly and easily modifying images, which can be helpful in professional or creative work where visual presentation is essential.
Remove.bg
Remove.bg is an image editing tool that utilizes artificial intelligence to remove the background from an image. It is an easy-to-use tool and pretty useful as it removes the background from any image and integrates with photo editing tools, content management apps, etc. The tool is designed for professionals and hobbyists alike and can be used for various purposes.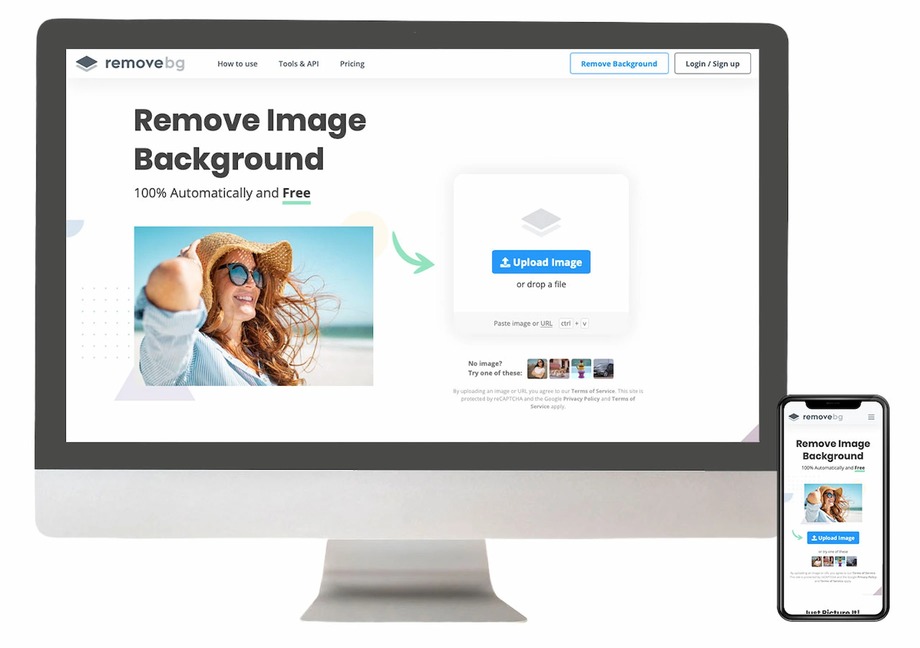 Alternatives to Remove.bg include Clipping Magic and Photopea. The tools are free and offer similar features and functionality. However, they may not be as fast or efficient as Remove.bg.
Writing and Editing Apps such as Grammarly
Writing and editing apps assist users in typing, formatting, and sharing their work from any device. Writing apps offer a range of features that will help you to produce high-quality, error-free content more quickly and easily. Grammar can be checked more rapidly by writers, students can easily follow text style, and even more features will be helpful for individuals who work with text materials.
Grammarly
Grammarly is a real-time writing assistant. You may use it to check for grammar, spelling, and punctuation errors. The tool also offers suggestions for improving the style and clarity of writing. The key feature of Grammarly is its ability to provide personalized feedback on writing based on the user's specific goals and needs. Its mission is improving lives by improving communication, so Grammarly is available across over 500,000 websites and applications.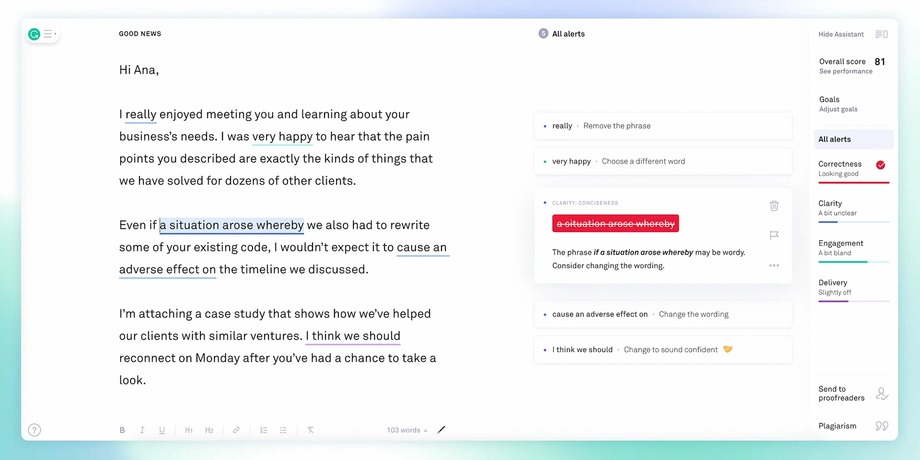 LanguageTool
LanguageTool is a free multilingual grammar and spell checker for your writing. The tool offers a range of custom settings to help writers tailor their writing to their audience. You can easily check their texts for grammar, spelling, style mistakes, and detect plagiarism. It also gives detailed explanations for each error, along with suggestions for improvement.
ProWritingAid
ProWritingAid is a platform that offers grammar and style checking combined with in-depth reports to help you strengthen your writing. The unique combination of suggestions, articles, videos, and quizzes makes writing fun and interactive. The reports highlight potential improvements that are based on style, sentence length, transition percentage, plagiarism rate, and more.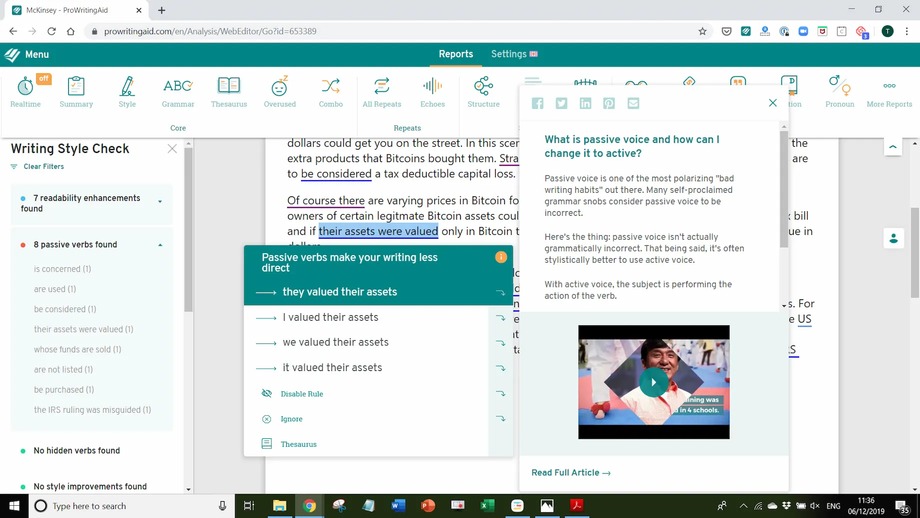 Kinopio
Kinopio is a flexible visual tool for brainstorming, planning, and keeping notes. It uses natural language processing (NLP) to identify errors in grammar, spelling, and style and provides users with explanations and suggestions for improvement. Powerful association features and various card design options make Kinopio a perfect candidate for your everyday apps list.
Find Personal Productivity App
A great way to maximize productivity is to find a personal productivity app. You can keep track of tasks, set reminders, and stay organized. It may take time to identify the productivity app that works best for you as there is a big variety of them. However, it is worth it.
Have you ever tried productivity apps before? If that's the case, we'd also love to hear all about your experience in the comment section below!