7 Best Productivity Books You Should Read in 2024
18 Nov 2023 • 4 min read • posted by Maria H
Isn't it wonderful how reading books can do so much for our mental, emotional, and even physical health? It sharpens the mind, and trains memory and focus. A morning reading session can gently wake up your brain while reading before bed can become a calming routine that signals rest.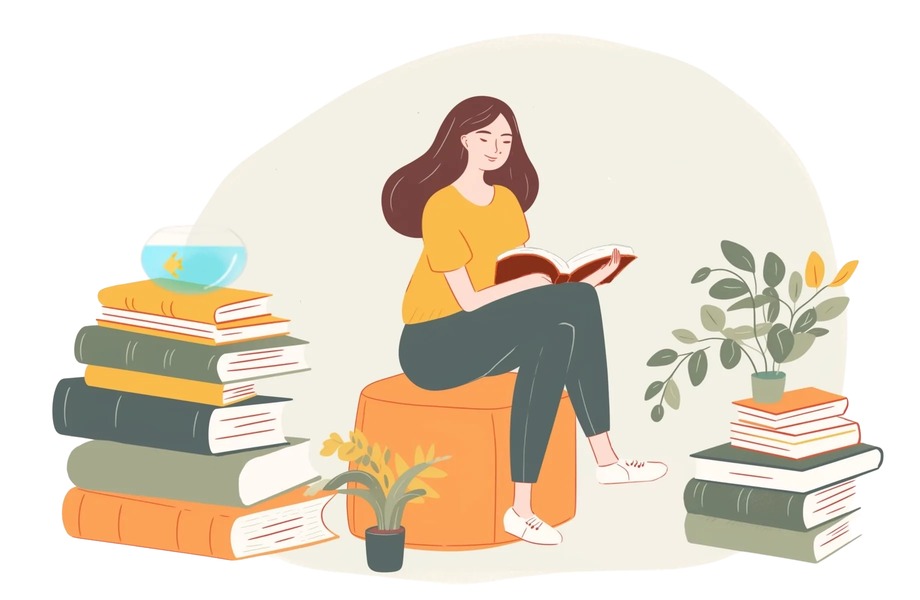 There are books out there that can actually teach you how to use your time more efficiently, create a work-life balance, and improve your concentration and discipline. Sounds tempting, isn't it?
We've put together a list of the seven best productivity books you should read in 2024. The selection includes both classics and the latest works that contain ideas that can really change your approach to work and personal life.
Best Books on Productivity
What is the Best Book for Productivity
The "best" book on productivity can vary depending on your needs. Up-level your daily habits and productivity, and improve your life with the best productivity books.
If you want to form effective habits and systems – "Tiny Habits" and "Atomic Habits" are here for you.
To enhance your soft and hard skills – read "Smarter Faster Better" and "Thinking, Fast and Slow".
And improve the task management and work-life balance with "Feel-Good Productivity" and "Getting Things Done".
But knowledge alone is not transformative, it is the application of that knowledge that will unlock new levels of your work and life. So choose the book that resonates with you the most and let it be the catalyst for the change you seek.