How to Get Things Done with the GTD Method
Updated on 04 Apr 2023 • 8 min read
"Your mind is for having ideas, not holding them." – David Allen said once, and that is how exactly the GTD technic could be described in a few words.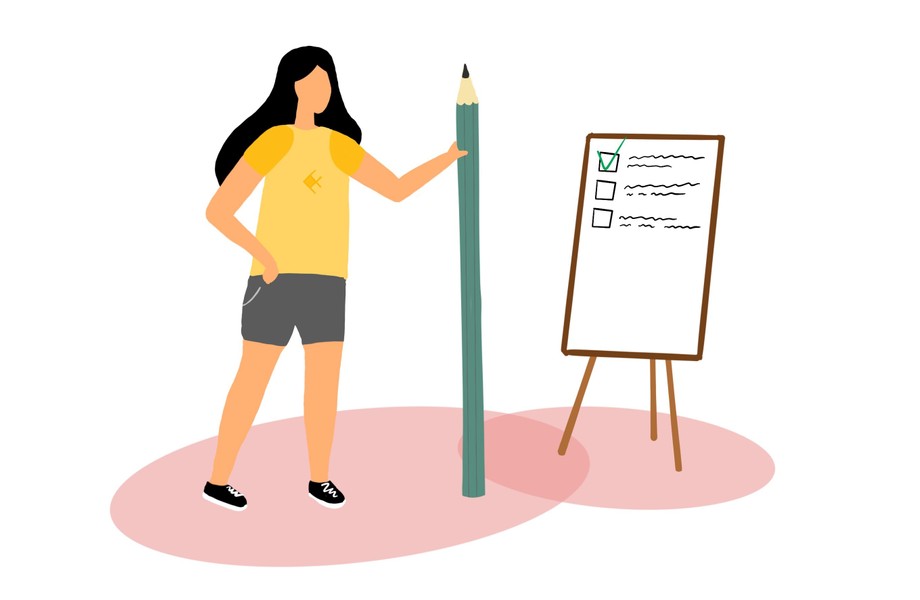 Picture this. Today is your best friend's birthday. You think to yourself as you get into the office that you'll give them a call at lunchtime to wish them a happy birthday. Unfortunately, the day gets away from you, and you end up working through your lunch break.
No problem, though. You'll give them a call as soon as you get home.
As you enter your home, you realize you urgently need to put a load of washing on as you have nothing to wear for tomorrow. That's fine. You'll call them in 5 minutes. But as you get caught up in house chores, minutes turn into hours, and you forget to call your friend.
Does that make you a bad friend? No.
But it does make you a distracted one.
If you find yourself often running around trying to get all of the items on your to-do list done in a day, you might be familiar with the feeling of achievement, relief, and mental clarity when you tick those items off your list.
Now, that feeling is exactly what the "getting things done" technique (GTD) strives to replicate.
As famous bestseller author David Allen puts it, your mind is designed for having ideas, not holding them.
So, in this blog post, we'll deep dive into the GTD method based on "Getting Things Done" by David Allen and explore how it can help you improve your productivity. And we'll also share some of the best apps to get things done.
What is GTD (Getting Things Done)?
With the never-ending tasks requiring your attention both in your personal and professional life, it's easy to feel overwhelmed, get distracted, and let things slip through the cracks.
That's where the GTD method can help.
The "Getting Things Done" method is a productivity and time management system designed to help you organize the clutter in your brain by writing down all of your personal and professional tasks.
How does it work, you ask?
By listing all the tasks you have to accomplish, you no longer need to remember them. This will, in turn, allow you to free up your mind and focus your attention and energy on the task at hand.
This work-life management system was developed by productivity consultant David Allen in his book "Getting Things Done, the art of stress-free productivity".
Some of the top benefits of the GTD Method include:
Prioritizing tasks
Improving focus and mental clarity
Saving time
Relieving stress
Improving productivity
So, to help you achieve these outcomes, we've listed below the five key steps you need to follow.
The Five Pillars of GTD
The steps below are the framework for the GTD method developed by David Allen. By using this method, you can identify what needs your attention, organize your time more efficiently and keep track of your tasks and ideas more easily.
Following these steps will help you apply order to chaos.
CAPTURE
The first step to improve your focus and productivity is to capture all of the ideas, tasks, projects, and anything else that is taking up your attention. This includes action items such as emails or text messages you need to respond to. These things are all potentially meaningful.
You need to capture all this information and record it to free up some mental space for current tasks. The fewer items you have on your mind, the more productive you'll be. That's because holding too many things in your brain means that most of your attention and energy is devoted to managing brain overload. And this will eventually prevent you from being productive and achieving your goals.
The key to success is to be consistent with the idea-capturing process. Therefore, you should always capture your ideas and the tasks you need to accomplish whenever they come to mind.
Write down anything cluttering your brain in the moment but don't make any decisions as to whether they require your attention or not yet.
CLARIFY
That's when you spend more time looking at your notes or lists and deciding which tasks and ideas require your attention and energy. You should aim to do this within 24 to 48 hours after writing things down. This will help keep your list clean and ready for your next capture.
The question you need to ask yourself when looking at your to-do list is: is this item actionable and is it meaningful? And if the answer is yes, you need to decide what your next task or project should be. If the item is not actionable, you should either toss it, file it as something you want to keep for reference or put it on hold for later.
Note that clarifying each task might trigger other tasks you need to accomplish in order to finish the task you're focusing on. This step is very important as it will help you draft a plan of action to complete each meaningful task and get things done!
ORGANIZE
Once you've clarified each task and idea, decided whether or not they require your immediate attention, and drafted a plan of action, you need to put them in the appropriate place.
That's when you should file reference materials, delegate projects to others, and schedule urgent tasks and projects in your calendar.
For instance, let's say you wrote "bank-urgent" on your to-do list. When clarifying this specific task, you realized that to sort your bank issue, you first needed to call customer service and get your account number. If you can't do it straight away, you need to schedule this call in your calendar.
Organizing your tasks and ideas will help you:
Keep on top of things
Achieve mental clarity
Improve your focus
Boost your productivity
Here's an example of how to group your ideas and tasks for maximum productivity:
Projects: any task that relates to the same project falls into this category.
Time: you should put any action that has a deadline in this category.
Contexts: group any items related to the same task in this category (for instance, your shopping list).
Note that the "clarify" and "organize" steps work hand in hand and are performed together. However, in his method, David Allen separates them to make it easier for the brain to visualize the workflow management system.
Extra tip: try to accomplish any tasks that can be done in under 2 minutes right away. This will allow you to quickly tick some items off your list and free your brain.
REFLECT
The fourth step involves reviewing your lists frequently and updating them. David Allen recommends a weekly review which he refers to as a "critical factor for success".
Indeed, this step is as critical as the other steps, as not following it will prevent you from achieving your goals and getting things done.
So, each week take some time to clean up your lists, organize new items, identify the next steps and reflect on what you've achieved so far. This will allow you to make adjustments and ensure you're focusing your attention on the right things.
And each month, review whether or not the tasks listed contribute to your overarching goals.
ENGAGE
Now that you've clarified and organized your tasks, time to get cracking!
This step is when you action items listed in your calendar on the day. If you've organized everything properly, your project list will tell you what actions you need to perform to move things forward. And your context list will help you identify and action-related items.
And as you're crossing items off your to-do list, new ideas or new actions you need to perform might come up. Quickly capture them and decide whether they're actionable or not, starting the process again with these new tasks.
How To Get Started with The GTD Method?
Sure, now you know the steps to follow to clear your mind and improve your focus and productivity. Yet, it can still be challenging to know where to start if it's your first time using the method.
So, here are some easy tips to getting things done as you get started:
Write down what's on your mind without judgment
This is actually the first step of the GTD method and perhaps the easiest part of the process. This step allows you to unload. You should be able to complete this task in less than 10 minutes. Once you've jotted down tasks, ideas, and pieces of information, the next steps of the GTD method might become easier for you to accomplish.
Start by focusing on one area of your life
You can apply the GTD method in all areas of your life. Yet, when getting started, we'd recommend focusing on one specific area such as home, social life, or work. This will allow you to learn how to use this self-development system at your own pace and without feeling overwhelmed. And once you've mastered it, you'll be able to apply it to the other areas of your life successfully.
Use only one tool
Rather than writing your thoughts and tasks on different tools such as an app, a notebook, and a few post-it notes, choose one and stick to it. This way, you can keep track of all your ideas, action items and keep your thoughts organized. The idea behind the GTD method is to improve your productivity by applying order to chaos. And having many different tools to capture your thoughts, tasks, and projects goes against this very principle.
Celebrate all the wins
You should celebrate any step you can take towards clearing your mind and accomplishing tasks. No win is too small!
Best Apps for GTD
Sure, you're free to use a notepad or post-it notes to capture, clarify, organize, review and engage in your tasks and projects. However, one of the best tools to use is a dedicated "getting things done" app.
Firstly, an app will act as a one-stop platform to gather your thoughts and list all the tasks you need to accomplish. Besides, using an app means that you can capture your ideas anytime and anywhere and easily refer to your lists and calendar on the go.
So, here are some of the best "getting things done" apps:
Todoist is a productivity and time management app designed to remember things for you. It has a to-do list feature allowing you to quickly write down all of the tasks you need to accomplish. Once you've added a task to your list, you can set a deadline or set it up as a recurring task. You can then organize your task into a project and assign a priority level to it. This will help you better manage your time. The app also lets you share the task with colleagues and friends if you need to collaborate or delegate.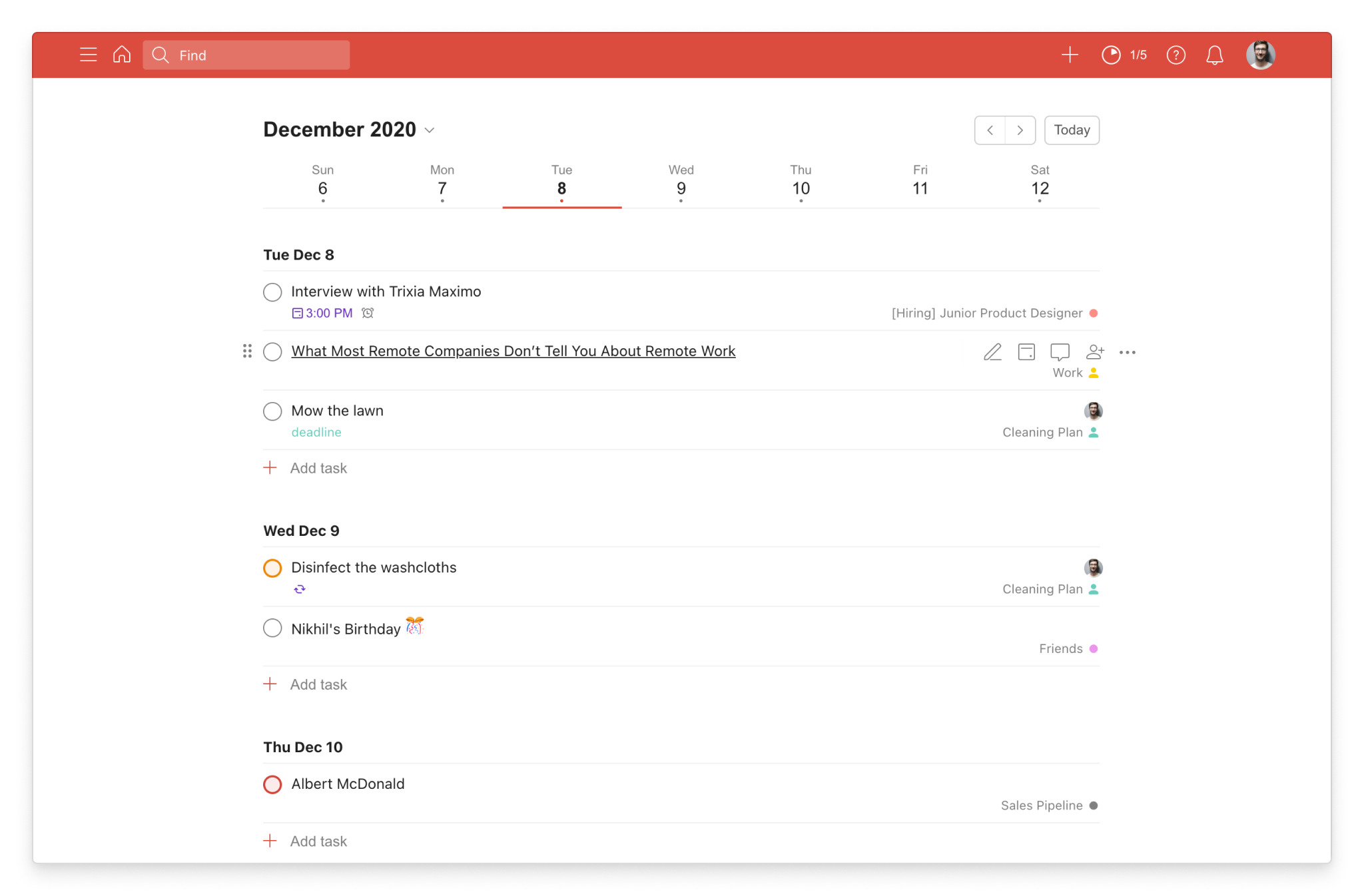 The app's main goal is to help users free up mental space and regain clarity. So, it's the ideal choice if you're getting overwhelmed and are looking to organize your life better.
XTiles
XTiles is a flexible organizer for those who love visualizing their ideas. It provides an opportunity to create a unique, customized layout of notes and media. Designed to be incredibly convenient for working on group projects, you can collaborate with your colleagues in real-time through XTiles.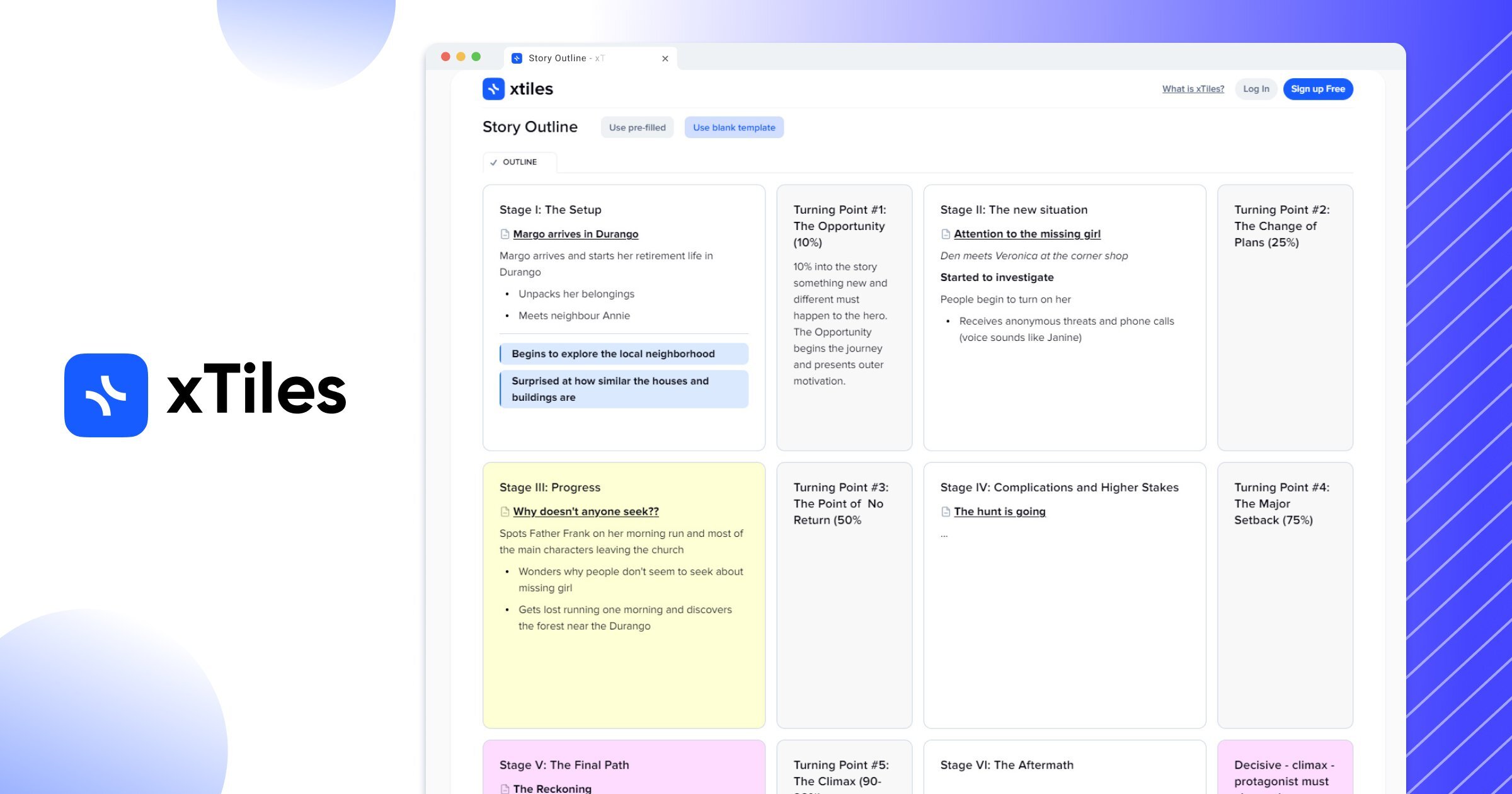 XTiles has a list of pre-made templates for powerful brainstorming, schoolwork, marketing & writing tasks, and personal use.
With many features and a mobile app, XTiles will be a fabulous fit for students and creators!
Trello
Trello is a productivity tool that helps users organize their lives, gain mental clarity and improve their productivity. Trello lists allow individuals to write down all the things they need to get done. The "boards" feature enables users to organize these lists into projects and invite colleagues and friends or family to join the board.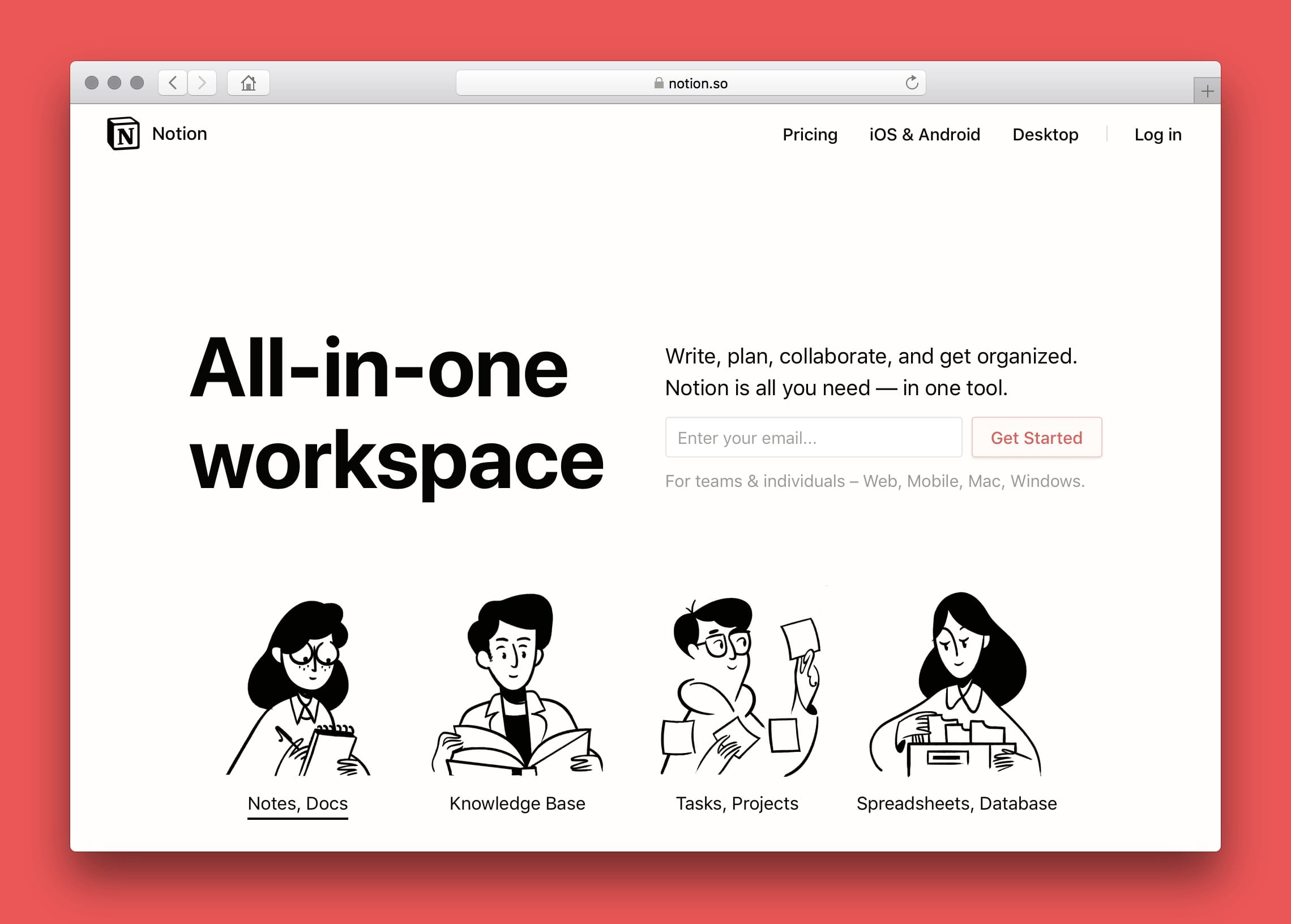 What's more, within a task or a project board, users can set a due date. And lists and projects can be categorized into "to-do", "doing", and "done" to help users better visualize where they're at and what they need to do.
Over To You
"You can do anything, but not everything."

David Allen
If you're a busy individual who never seems to get on top of things, the GTD method could be a life-changing productivity system to incorporate into your daily life. After all, David Allen is one of the most experienced consultants on the subject of productivity. And following his proven method can really help you overcome information overload and procrastination.
The key is to be consistent and to simplify things by capturing all of your tasks and ideas in the same spot, whether on an app, a cloud-based service, or a notepad.
So, the next step for you is to take a leap of faith, implement these tips on getting things done, and adjust as you go.
And, if you want to learn more about the GTD method by David Allen, you can visit gettingthingsdone.com to read the "Getting Things Done" summary!